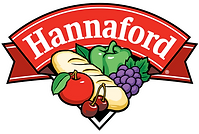 Can your school benefit from additional funds?
Introducing Hannaford Bulk Gift Card Program for all of your School Fundraising Needs!
When your school purchases a minimum of $1,000 in Hannaford gift cards (on behalf of their supporters), Hannaford gives you a 5% discount off your total order.
So, for every order of $1,000 in gift cards, you earn $50. It's that simple!
           START EARNING TODAY
​Hannaford's bulk gift card program has provided hundreds of schools with a remarkable way to raise money to help bridge the gap between operating budgets and organizational dreams.
Give the gift of great food. Buy your physical or eGift cards in bulk and choose from a variety of card designs.