Discovering Quality Leads
Outsourcing your lead generation enables you to focus on other areas of your business growth. The experienced team at The Endurance Group discovers your ideal clients.
61% of marketing executives lack proper resources for lead generation success
88% of B2B marketers use content marketing as a lead generation tactic
A great headline can boost traffic to an article by as much as 5 times
Following up with web leads within 5 minutes results in up to 9x conversion
Sources: Wired, InsideSales.com
Lead generation is more than marketing – it is a vital component of your revenue and sales process that enables you to build a list of qualified prospects ready for engagement. The Endurance Group uses lead generation methodologies that enable us to develop a robust pipeline full of short and long term success for our clients. We apply our methodology principles in developing:
Market Analysis

Pipeline Research

Targetted Campaigns

Nurturing campaigns

Marketing automation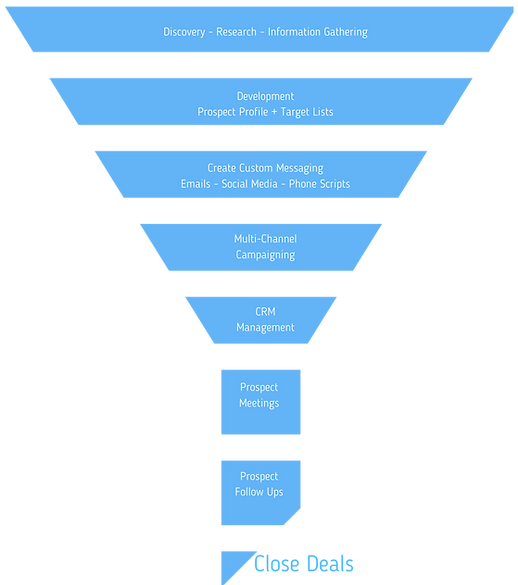 Exponential growth is at your fingertips
Management consulting firm with large private equity practices
​
Identify private equity firms that require assistance with due diligence work for potential acquisitions
Contact leading private equity firms throughout the United States via cold calls and emails
62 leading private equity firms were identified and engaged within the first 8 months of this project. Due diligence expertise of the management consulting firm has been proven and our client is now the "go-to" firm for several leading private equity firms.
To date, three new private equity firms have been added as clients representing revenue in excess of $1 million. A robust pipeline of qualified prospects continues to generate new opportunities.
Ready to close more deals?
Set up a call with us today!