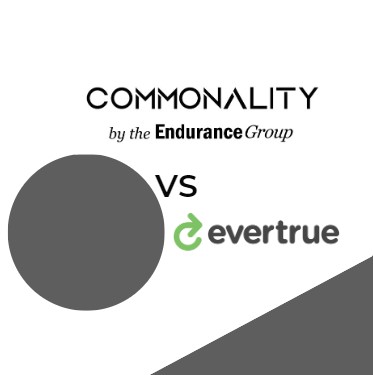 In the digital age, finding prospects has been easier than ever through the usage of programs and apps. Especially for Non-Profit companies. Many programs exist today with this specific goal in mind. But which one is right for you?
One of the more commonly known of these tools is Evertrue. However, like so many other tools, it doesn't give you everything you need in order to make that prospect, a long lasting donor.
Evertrue is a fantastic tool for identifying potential donors. It provides non-profit leaders many insights such as potential donors' employment history, social media activity that indicates their interest in specific causes, and capacity to make future donations.
However, one thing Evertrue does not do is compare those insights to the non-profit itself.
At The Endurance Group, we help non-profits unlock opportunities by revealing and leveraging authentic relationships between themselves and potential donors.
For example, Evertrue may indicate that a donor has a passion for golf, attended Boston College, and previously worked at UBS. The Endurance Group uses its technology, Commonality, to compare that data to your non-profit team:
Did you know one of your volunteers also has a passion for golf?
Did you know your executive director also attended Boston College?
Did you know your board member also previously worked at UBS?
At The Endurance Group, we have found that cold outreach to potential donors generally has a 0-5% success rate. However, reaching out through a common connection, such as a shared alma mater, has a 30-40% success rate.
Once connected, the non-profit team member will ask to meet with the potential donor. They key with this outreach is that your volunteer, executive director, board member, or any other person affiliated with your non-profit will not actually ask for a donation. They will instead have a "coffee chat" about their shared commonality and tell them a bit about your non-profit's mission. At the end of their conversation, they will offer to introduce the potential donor to their development team in an authentic manner.
Combined with Evertrue, Commonality provides your non-profit with the most ideal potential donor, as well as "the best way in" to that potential donor.
Getting started with Commonality is simple. Commonality offers your team with a FREE evaluation of your organization and your development team with five potential leads to potential donors!
Want to learn more about Commonality? We'd love to hear from you! Schedule your free demo today.