Time to Re-Think Your Sales Messaging Tactics
A shared passion for the outdoors can progress a work relationship into a lifelong friendship. A common intrigue in coding can spur colleagues to collaborate in innovative ways. Each and every member of a company brings with them unique talents, perspectives and connections that build the very foundation of an organization.
A tie can be niche like having the same breed of dog, or as broad as growing up in the same state – it's no secret that the common ties within an organization help develop happy, healthy work relationships. 
The value of common social ties are apparent in relation to a company culture, but consider for a moment the untapped potential these ties can bring to your sales messaging. You've heard it plenty of times; "First impressions matter".
In a hyper-competitive world, where inboxes are filling up faster than ever, you've got just one shot to stand out from the rest. Social ties can prove the perfect tool to inform your messaging and form lasting relationships. 
Why does messaging matter?
Research by Radicati suggests that the average businessperson sends and receives 120 emails per day. This sheer volume has led to a generation of skimmers, often evaluating the value of digital communication in mere seconds.
Even if your offering is exactly what your contact needs, they still need to click open, and more importantly – care enough to engage. Forming a personalized hook is a surprisingly effective method to catch attention and spur action.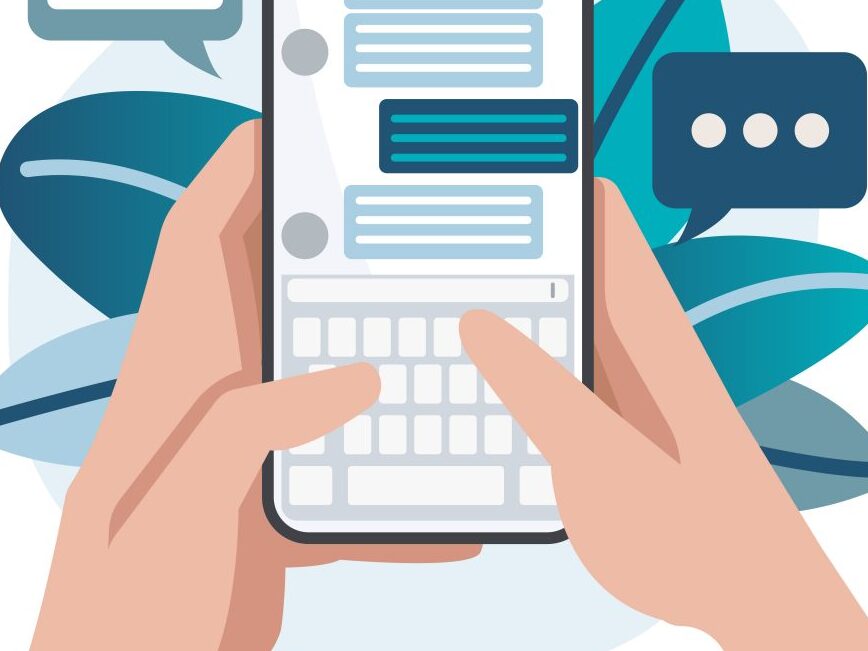 The power of deep connections:
What does the perfect client relationship look like?
Trust. Understanding and even some camaraderie can transform a stiff connection into something much more natural. This is a major benefit of integrating shared social ties into your messaging.
A whopping 73% of respondents from a recent Dale Carnegie study indicated that trust is "very" or "extremely" important for building relationships with salespeople. The same study found that 71% of respondents said they would rather buy from a salesperson they trusted over one who gave them the lowest price.
Herein lies the power of your team's social capital. Developing informed messaging around an individual prospect allows for not only an increased open rate, but also for trust to be formed through familiarity.
Avoid the spam folder:
Regarding email communications: The best ever elevator pitch for your product or service does little good in an inbox's "promotions" tab, or even worse – in spam.
Google and Microsoft, who host a majority of corporate email, value genuine connection as well. Though the nuances of their sorting algorithms are kept secret, best practices to land in the main inbox include sending custom-crafted messages relevant to the recipient. Sending messages individually, as opposed to bulk, can also prevent legal issues related to the CAN-SPAM act.
Real-time A/B testing
By customizing your messaging to each lead, you can better understand why clients choose you, and what specific interest they have in your offering. This is huge when it comes to crafting future messaging, allowing for rapid iterations of how you frame your offering.
Personal back-and-forth can serve as a customer discovery activity, uncovering key phrases to apply to outreach, and identifying the pain points you should work into your pitch.
Making sales fun
While blasting a copy/paste sales pitch to thousands of contacts has its place, sparking genuine conversations with clients could prove a refreshing experience for not only the recipient, but for you as well.
Connecting with clients over a shared love for golden retrievers allows you to express passions and feel valued on a deeper level. If you progress from digital communication to voice – conversation can kick off much more naturally with a topic to focus small-talk around. 
How to find your connections to clients
The value of cultivating genuine connection through shared social ties is clear, but discovering those ties – not so much. One approach is to do this work manually, identifying key contacts and doing a deep dive on their social media platforms: LinkedIn, Instagram, Facebook, company profiles.
Another option to consider is a tool like Commonality, that uses AI algorithms to do this heavy lifting, allowing you to focus more on outreaching and nurturing the valued connections. 
Commonality is a tool developed by The Endurance Group that makes sense of your firm's social capital and designs comprehensive sales and marketing strategies based on this information.
Here's how it works:
Begin with a Social Capital Inventory (SCI). Commonality will evaluate your company's employees to determine all of your potential connections. 
Next, through a customized Commonality Report, your team will receive detailed information about employees' school alumni, location, prior work experience, and volunteer experience with ranked connections, so your team knows which employees are most valuable for sales and marketing campaigns. 
To get the most out of your results, consult with The Endurance Group's dedicated sales and marketing teams to create an improved sales process to target your high-ranking prospects. 
Whether using a tool like Commonality, or doing the research manually, there are many deep insights to gain from a custom messaging strategy. By leveraging the valuable social ties you and your team possess, a wealth of benefits can be accessed. Standing out from the crowd, avoiding the spam folder, developing deep relationships, and having fun with outreach are but a few of the benefits this approach can bring to your sales efforts.
Take a fresh approach to sales by making the most of your social ties!